At Morgenstern Energy delivery and innovation are cornerstones of how we work . We are always willing to explore new and improved ways of delivering asset integrity and process safety with our clients. Our consultants are well experienced across various assets and global regions which together with smart technologies enable us deliver pragmatic and sustainable solutions to our clients with particular focus on Technical quality, and safety leadership that differentiates our clients from the pack .
Morgenstern Energy is a provider of asset integrity and engineering consultancy services in risk and safety engineering studies, inspection and integrity management aspects to the oil and gas, petrochemicals , and energy industries.
Morgenstern Energy adopts innovative technologies in delivering pragmatic, sustainable , safer and cost-efficient solutions for our clients. This enables us deliver our clients operational and project deliverables professionally to high standards.
Through Morgenstern Energy's solutions clients are able to deliver shareholder commitments on production excellence – reliability and availability , process safety , integrity assurance , and risk management.
Morgenstern energy's clients cover the upstream oil & gas operators, petrochemicals & refinery operators and EPIC contractors.
The Morgenstern Energy Vision is to be a leading business partner for excellence in the delivery of safety engineering, inspection and integrity management in energy industries.
Guiding Principles & Values
Innovation
Our people create innovative ,pragmatic, sustainable and cost efficient solutions with the aid of smarter, safer technology.
Delivery
We commit to consistently deliver quality solutions to our clients to required international standards.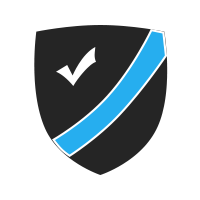 Integrity
Our people abide by Morgenstern Energy values in a transparent manner in all dealings with our clients and stakeholders.
Resilience
Our people remain professional at all times and continue to deliver to high standards inspite of constraints and challenges.